Beer, Devon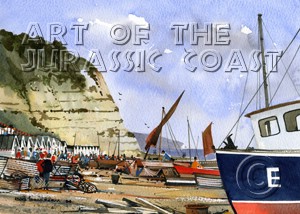 The town of Beer is in southeast Devon, England, on Lyme Bay. The name is not derived from the drink but from the old Anglo-Saxon word "bearu" ("grove"), referring to the original forestation that surrounded the town. It is a picturesque coastal village, 25 miles from Exeter, that grew up around a smugglers' cove and caves which were once used to store contraband goods. These are now part of the attraction of the town. Many of the buildings are faced with flint a hard glassy stone found in the local chalk rock.
Historically, the main sources of income for the town included fishing and lace production. Boats are winched up the beach (there is no "harbour"), and fresh fish is sold nearby.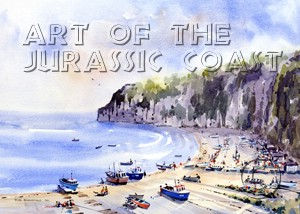 A "brook" winds its way in an open conduit alongside the main road down to the sea. It was said that you were not truly a local until you had fallen into it! The shape of the coastline allowed the seafarers of Beer to operate in weather conditions when other towns could not, as it is protected from the prevailing westerly winds by Beer Head and the chalk cliffs.
Today, the sources of income are mainly tourism and fishing. Beer is also the home of the Pecorama model railway exhibition centre.
Beer has a steep pebble beach. This makes walking on the beach difficult. Long rubber mats — actually recycled conveyor belts — are laid down to assist walkers.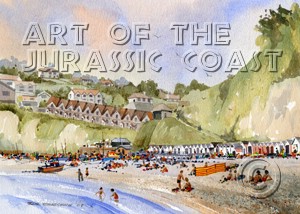 Beer is home to a man-made cave complex, resulting from the quarrying of Beer stone. This stone has been prized since Roman times, because of its workability for carving and for its gentle yellow colour on exposure to air. Beer stone was used to build Exeter Cathedral. Bovey House, an Elizabethan manor house, is a mile inland.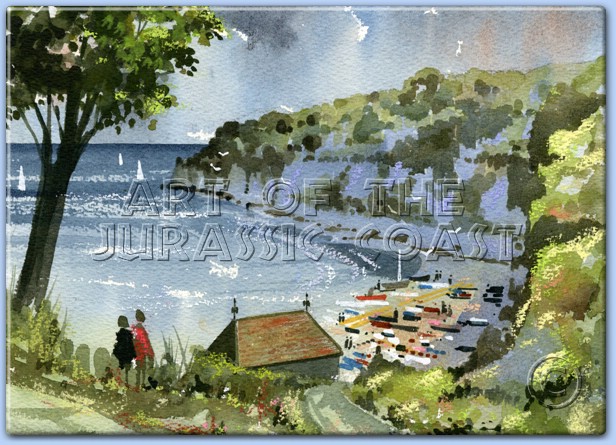 Beer Beach from Jubilee Gardens
Information source, Wikipedia, the free encyclopaedia