Directions
By Road
Jasmine Cottage is 50 yards up the road from Seaton Town Hall in the centre of town, my studio is located to the ear of the cottage. Look for the pink house!
There is 30 minutes free parking on the road outside Jasmine Cottage and several car parks available in Seaton, all within easy walking distance of my studio. I would recommend Orchard Car Park off Beer Road.
By Bus
The Jurassic Coast Bus (CoastLinx 53) drops passengers on the seafront at Marine Place in Seaton, my studio is a short walk up Fore Street, just beyond the Town Hall.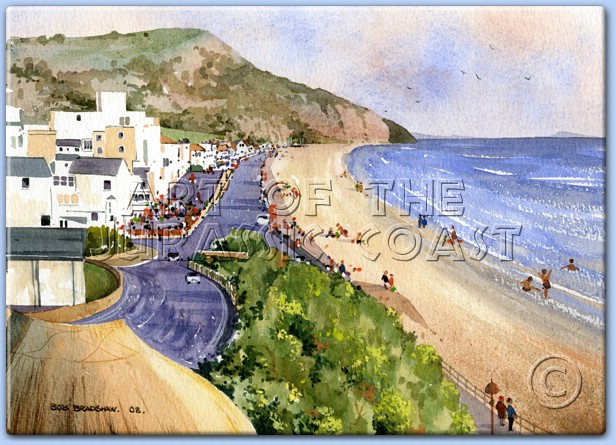 Seaton Seafront, Devon